Tag: iron man best quotes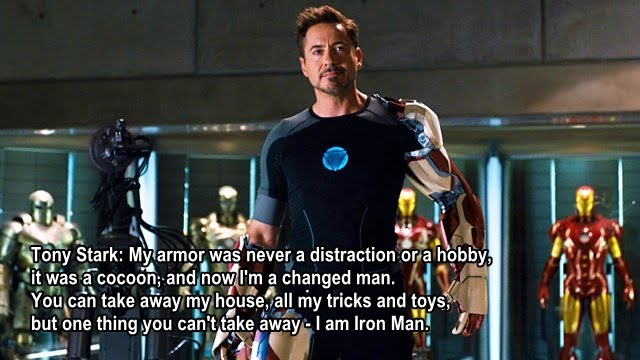 The third edition of the Iron Man series Iron man 3 surpassed the previous editions. It is dark; it has depth. ...
The man with the wittiest movie quotes is back - Iron Man. It looks like Robert Downey Jr. was born to play Iron Man. Can't imagine anyone else. ...