Tag: tony stark funny quotes
The man with the wittiest movie quotes is back - Iron Man. It looks like Robert Downey Jr. was born to play Iron Man. Can't imagine anyone else. ...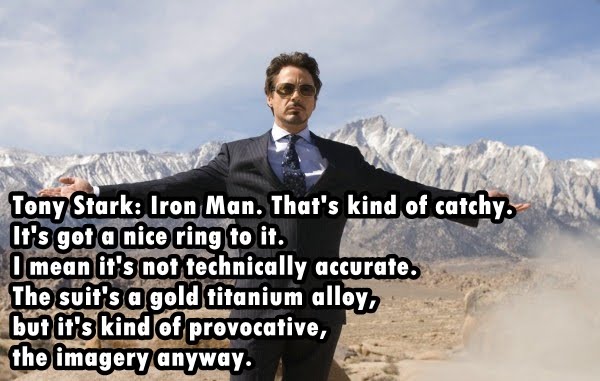 Read Iron Man Movie Quotes. World welcomed Iron Man with open arms. Robert Downey Jr. delivered a splendid performance following his wit and charm. ...