The final chapter from the Corleone's Family - The Godfather Part 3. Movie's runtime is 2 hrs 42 minutes. Directed By Francis Ford Coppola, it is
The final chapter from the
Corleone's Family – The Godfather Part 3. Movie's runtime is 2 hrs 42 minutes.
Directed By Francis Ford Coppola, it is based on the novel by Mario Puzo. Mario
Puzo also contributed to the screenplay along with Francis Ford Coppola. The
movie was released on 25th December 1990. This time, the new faces in
this one are Andy Garcia playing Vincent Mancini, Joe Mantegna Playing Joey
Zasa, and Sofia Coppola playing Mary Corleone.
1. Michael Corleone: Never hate your enemies. It affects your
judgment.
-Yes, because somethings such business and feelings should
never mix!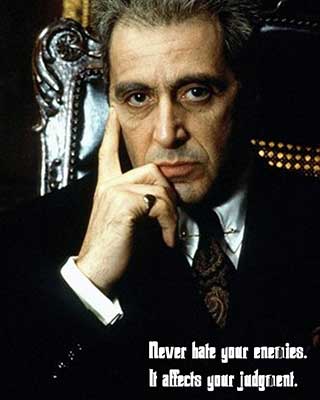 2. Michael Corleone: Never let anyone know what you are
thinking.
-Be a silent Observer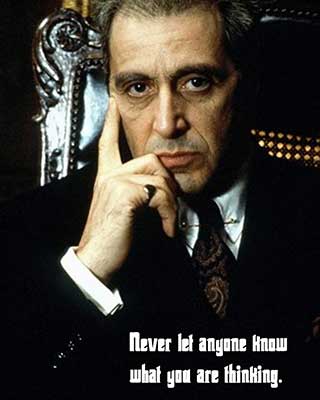 3. Michael Corleone: Friends and money – oil and water.
-They never mix!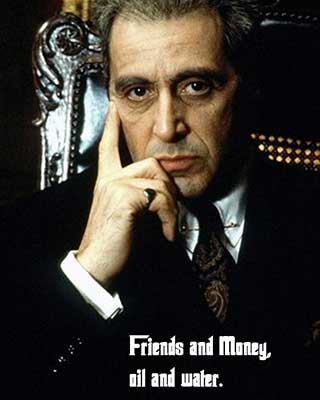 4. Michael Corleone: Your enemies always get strong on what
you leave behind.
-Never leave a trail or a clue behind.

5. Michael Corleone: I would burn in hell to keep you safe.
– Like a true husband and a lover!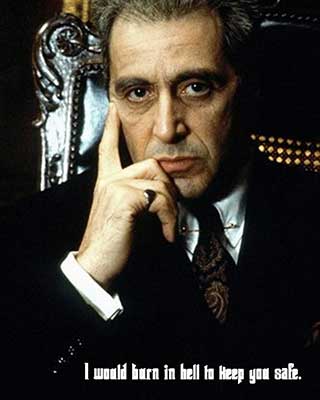 6. Michael Corleone: He should be careful. It's dangerous to
be an honest man.
-Dangerous because the corrupt ones can't stand a sight of you!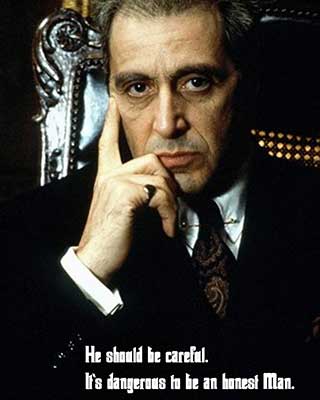 Enjoy famous quotes from your favorite movies on Escape Matter