The Matrix Movie Quotes have a deep meaning. Read the best matrix movie quotes and let us know which is your favorite. These quotes really question reality.
The matrix when hit the theaters had everyone questioning what is the Matrix? It made all of us question our reality. Are we free? Are we slaves?Lana Wachowski and Lilly Wachowski (the two sisters better known as The Wachowski Brothers) did a brilliant job with story, script, and direction. Read on for the best movie quotes from The Matrix.
Keanu Reeves made his mark with his character Neo. Laurence Fishburne played Morpheus, Carrie-Anne Moss dazzled as Trinity, and Hugo Weaving delivered a master act as Agent Smith. The movie came out just before the millennium year ended. It was released on 31st march 1999. It has 2 hr 16 minutes of run time.
The Best Matrix Movie Quotes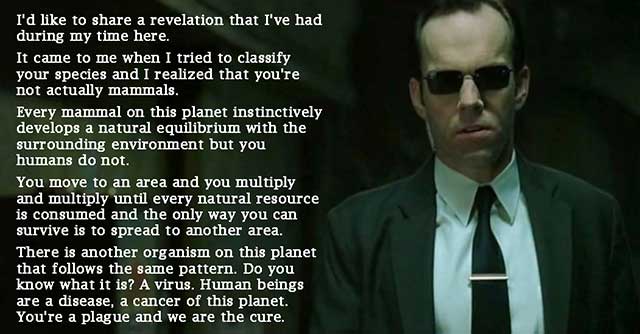 Agent Smith: I'd like to share a revelation that I've had during my time here. It came to me when I tried to classify your species and I realized that you're not actually mammals. Every mammal on this planet instinctively develops a natural equilibrium with the surrounding environment but you humans do not. You move to an area and you multiply and multiply until every natural resource is consumed and the only way you can survive is to spread to another area. There is another organism on this planet that follows the same pattern. Do you know what it is? A virus. Human beings are a disease, a cancer of this planet. You're a plague and we are the cure.
​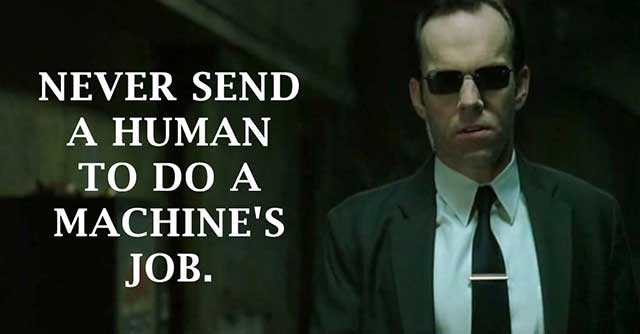 Agent Smith: Never send a human to do a machine's job.
​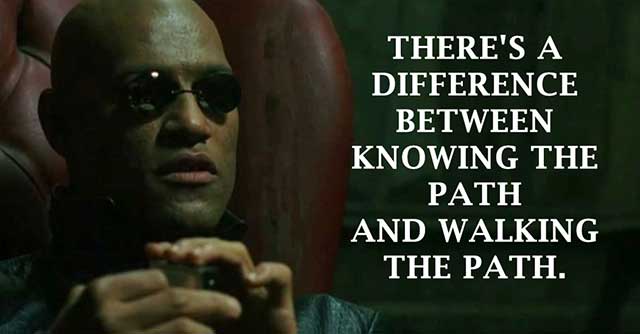 Morpheus: Neo, sooner or later you're going to realize just as I did that there's a difference between knowing the path and walking the path.
​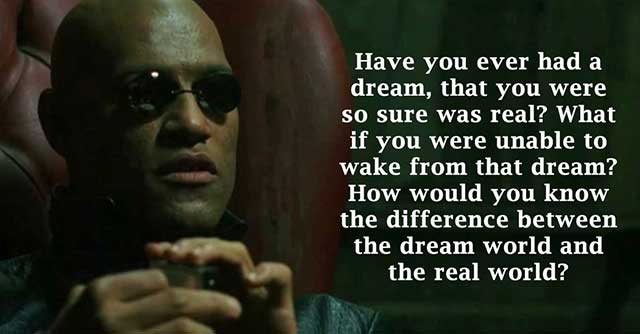 Morpheus: Have you ever had a dream, Neo, that you were so sure was real? What if you were unable to wake from that dream? How would you know the difference between the dream world and the real world?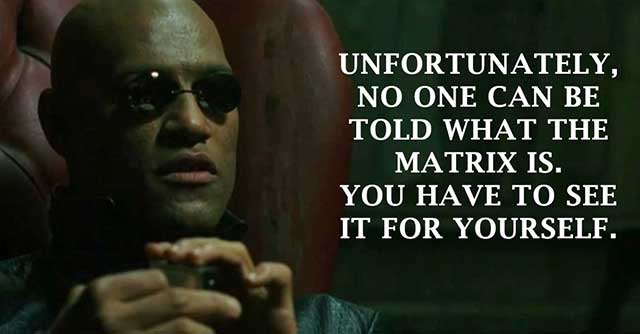 Morpheus: Unfortunately, no one can be told what the Matrix is. You have to see it for yourself.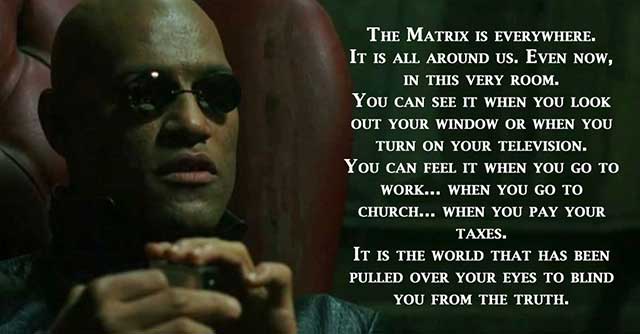 Morpheus: The Matrix is everywhere. It is all around us. Even now, in this very room. You can see it when you look out your window or when you turn on your television. You can feel it when you go to work… when you go to church… when you pay your taxes. It is the world that has been pulled over your eyes to blind you from the truth.
​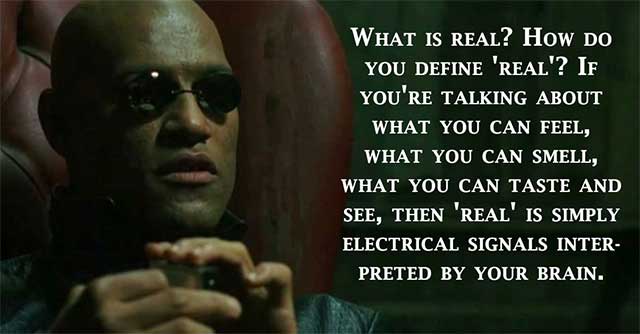 Morpheus: What is real? How do you define 'real'? If you're talking about what you can feel, what you can smell, what you can taste and see, then 'real' is simply electrical signals interpreted by your brain.
​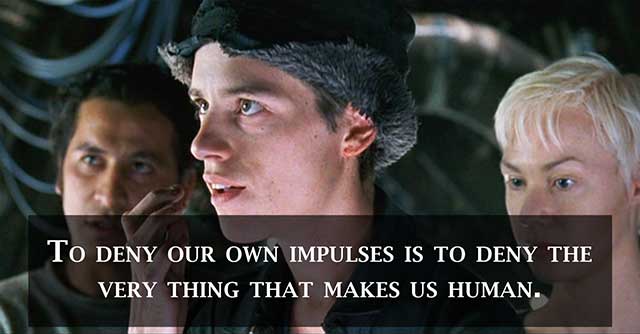 Mouse: To deny our own impulses is to deny the very thing that makes us human.
​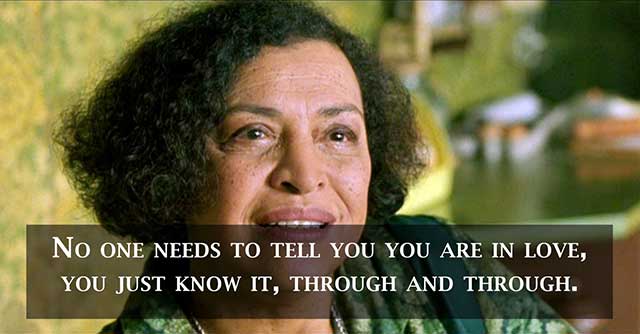 Oracle: It means know thy self. I wanna tell you a little secret, being the one is just like being in love. No one needs to tell you you are in love, you just know it, through and through.